No cases of the Zika virus have been discovered in Viet Nam, but people travelling from Zika virus-affected countries should keep an eye on their health condition for a fortnight.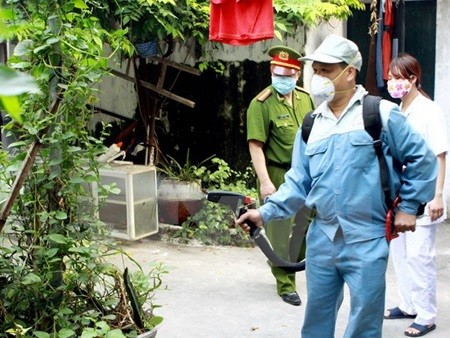 Top tennis player Ly Hoang Nam (Source: VNA)A health worker sprays chemicals to kill mosquitoes at a residential area in Truong Dinh Ward, Hoang Mai District in Ha Noi. — VNA/VNS Photo Duong Ngoc
The Health Ministry's Department of Preventive Medicine has said that those who experience fever need to visit hospitals or health clinics near them for further check-ups.
Tran Dac Phu, head of the department said that the ministry was working with the World Health Organisation to supervise the study the disease. Viet Nam is currently fighting with dengue fever, which was transmitted by mosquitoes, also responsible for the Zika virus.
Thus, it is possible that the virus could enter the country.
The ministry has recommended that people should take measures to reduce the breeding of mosquitoes, such as covering all containers of water to prevent mosquitoes from breeding, disposing waste such as bottles, vases, coconut shells, and used tires and tubes.
The Zika virus spreads through mosquito bites. The most common symptoms of the virus disease are fever, rash, joint pain, and conjunctivitis (red eyes). The illness is usually mild with symptoms lasting from several days to a week.
Currently, there is no cure for the virus.