The Viet Nam-Germany Hospital's Director Nguyen Tien Quyet said on Thursday that the hospital is focused on gaining the needed skills and technology to make heart transplants possible in the near future.
The need for heart transplantation surgery is increasing annually.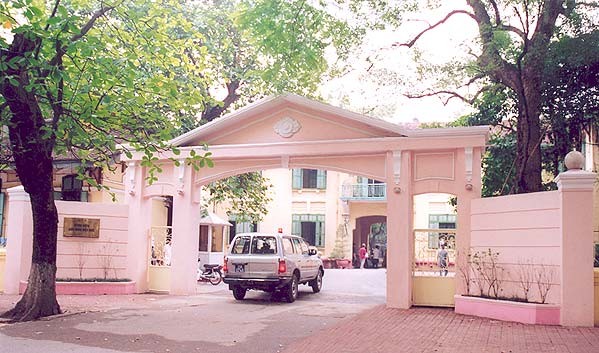 The Viet Nam- German hospital
At Viet Nam-Germany hospital alone, about 15 to 20 patients have cardiac valve procedures performed on a weekly basis, an operation with a four month waiting list.
The hospital therefore understands the long term benefit to patients by acquiring the necessary tools to implement complex procedures such as heart transplants.
The hospital is already prepared to carry out experimental transplantation after the law of body organs and donation had been put into effect in 2007.
The Viet Nam-Germany Hospital recently signed an agreement in Ha Noi with the Siemens Company for personal training in human organ grafting.
Under the agreement, the German company will help the hospital search for partnerships with hospitals and medical establishments in Germany that possess advanced technology in human organ transplantation.
In addition, the company will provide the financing for overseas training, symposiums, and seminars with the participation of German and international experts so that local doctors have the opportunity to learn first-hand surgical experience from their foreign counterparts.
The agreement will be valid for two years with a possible extension granted if the arrangement proves to be beneficial.