A deadly disease temporarily called "te te, say say" (the beriberi, a nervous system ailment caused by thiamine deficiency) has resurfaced in Binh Chan Commune, Lac Son District in the northern province of Hoa Binh, said a health official on August 4.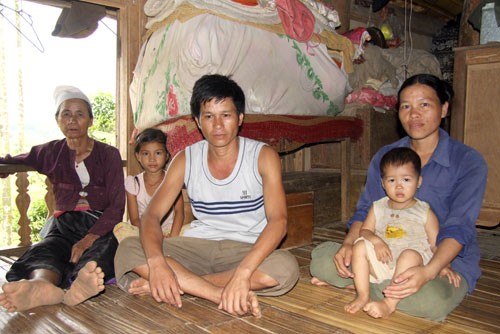 These first patients of the strange disease in BInh Chan Commune, the northern province of Hoa Binh
The disease has infected 130 residents since the end of July, according to Dr. Quach Dinh Thong, director of Hoa Binh's Department of Health.
The disease first emerged in the province in 1999, infecting 52 people four of whom died. In three successive years from 2005-2007, 182 persons contracted te te say say, including 19 fatalities.
For years, the Ministry of Health, relevant agencies and medical experts have researched the disease, but its cause remains unknown. Patients are currently given vitamin B1, as experts believe the disease may be caused by vitamin B deficiencies.