Deputy Minister of Health Nguyen Thanh Long warned in a meeting of the steering committee of dangerous diseases on February 7 of a recurrence of bird flu in the country after 20 months, with many more cases expected this time.
Vietnamese farmers in the Mekong delta have a habit of breeding their own poultry which they consume. Most of these birds roam freely in paddy fields or any other unrestricted areas, making them highly susceptible to various strains of infection.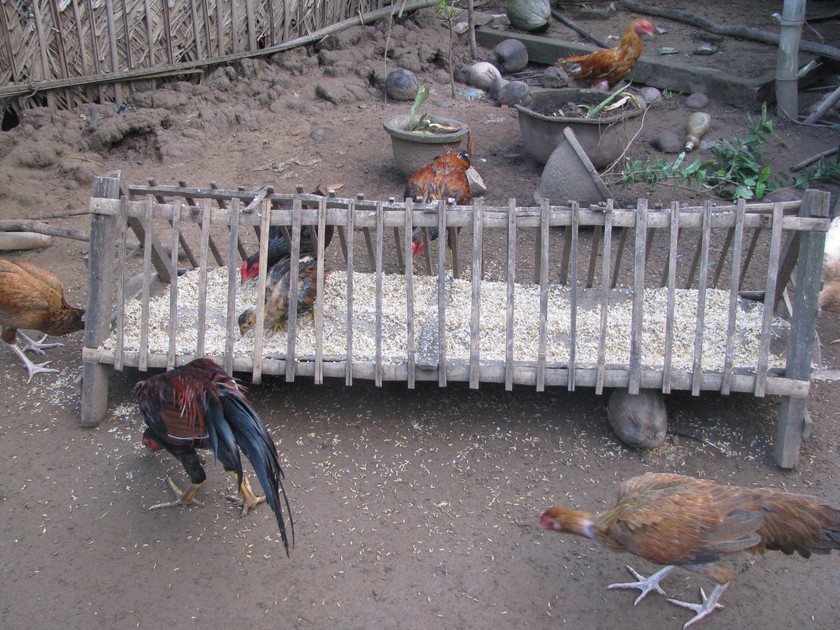 Localities have been warned to be extra cautious after the reported return of the bird flu virus in the country ( Photo: U. Phuong)
All the same, Long said that the Ministry of Health has implemented very effective preventative measures in affected provinces to contain the spread of bird flu.
The health sector has been assigned to control the spread of the disease, as the country and the world still continue to record more cases of bird flu.
Moreover, medical experts fret that the virus strain can mutate into a new lethal form as people in villages breed both poultry and pigs together.
The health authorities will keep an eye on all cases of bird flu in communities, in hospitals, high risk people such as pregnant women and people with chronic diseases.
They will also assist in providing timely treatment to reduce fatalities and curb spread of the disease.
On the same day, at a meeting of the steering committee on the prevention of bird flu, Nguyen Thanh Son, deputy head of the Department of Animal Health stressed the need to take extra care against the disease this year as even areas such as the northern province of Thanh Hoa, the central province of Quang Tri and the Mekong delta province of Soc Trang have reported an outbreak of cases. Last year, these areas were relatively unaffected by the bird flu virus.
With already two confirmed fatalities in the country this year, the Department of Animal Health is gearing to import more vaccine to distribute to affected localities.
At least ten supervising teams will be set up to implement bird flu prevention measures in highly vulnerable provinces.
On February 7, Quach Van Tay, head of the Department of Animal Health in the Mekong delta province of Soc Trang, said thousands of water fowl died en masse in four communes including Tham Don, Ngoc Dong in My Xuyen District, Phu My in My Tu District and Thanh Tan inThanh Tri District.
The Soc Trang Department of Animal Health has ordered veterinary doctors in communes to coordinate with market management committees to increase supervision of the poultry trade and slaughter houses in markets and inflict harsh penalties on transport of unchecked poultry products.