Vietnamese Prime Minister yesterday sent a document asking the ministry of Health and local official to concentrate on bird flu prevention which is in high risk to enter Vietnam.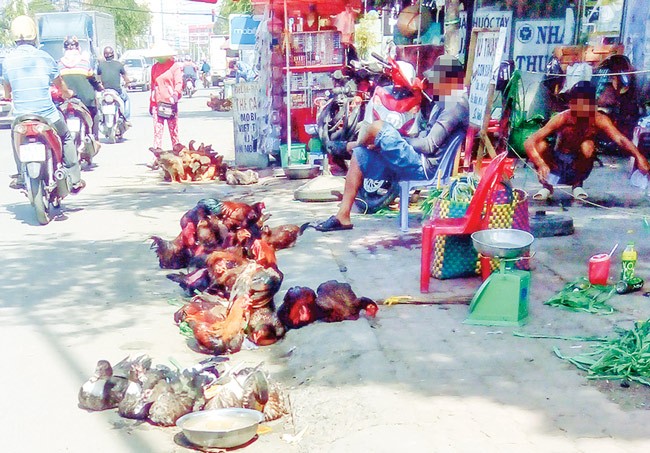 Illicit sales of poultry in streets without clear origin (Photo: SGGP)
China, our neighboring country recorded 533 bird flu infection case in the first three months of 2017. Worse, it has 17 people with bird flu due to contacting with live poultry in markets.

As a result it is high possibility that the disease will enter the country through sales, transportation and consumptions of poultry and poultry products with unclear origins via border crossings in the North.

Consequently, the PM asked relevant agencies, ministries and people's committee in bordering provinces to prohibit transportation, slaughtering and consumption of water fowl through illicit import to curb the entering of various virus strains into Vietnam.

The Health Ministry must have strong measures to isolate and treat infected people. Animal health departments should take samples for testing in order to early detect bird flu virus.

In addition, there should be different sections for slaughtering in poultry markets and vets should spray chemicals to disinfect after the market is over. Any market has case bird flu, it will be shut down for quarantine.