Due to impatience with appetite-deficient children, parents have bought to drugs stimulate weight gain available in market without doctors' prescriptions but they are not aware of unwanted effects and adverse impact on children.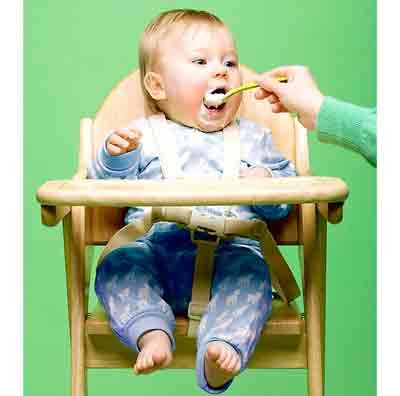 Parents should not use stimulant medications to treat appetite-deficient toddlers because such drugs can cause these unwant effects
Various medications to help children who had lost appetite for a long time including Peritol – a tablet to treat allergies, Corticoides, Inpadin and Dobenzic have been sold like hot cakes.
Ms Tran Hoai Phuong in district 3, the mother of a baby girl said her daughter has become sluggish therefore she decided to buy drugs to treat appetite deficiency in children according to advertisements of her friends.
In the first day of using Peritol, her daughter seemed to eat more; however, she experienced the tiredness and diarrhoea. She took her daughter to the HCMC Children Hospital No.2 because the baby did not want to eat and debilitate her health.
Not only rampant use of stimulant drugs to treat appetite-deficient children but also others medications to help kids increase their height as well as intelligence quotient are available in shelves of pharmaceutical shops.
Hospitals in the city have seen many children rushed to emergency rooms for treatment for malnutrition and side-effect due to using stimulant drugs to help children to eat more.
Medical experts warned parents not to use Peritol or Corticoides to treat children who suffer from malnutrition because these drugs help keep water, causing false overweight. It can cause other harms such constipation, diarrhea, oedema or water retention and brain suffering. Moreover, toddlers are totally reliant on such drugs and their digestive systems are less developed, said Dr. Do Thi Ngoc Diep of the city's Nutrition Institute.
Parents are told not to buy stimulant drugs for their appetite-deficient toddlers but seek physician's advice for treatment the malnutrition.