Procter & Gamble company in Vietnam has recalled its Oral-B tooth and gum care alcohol free mouth wash and Oral-B tooth and gum care mouth wash in 350ml and 500ml bottles produced by Retycol (Colombia).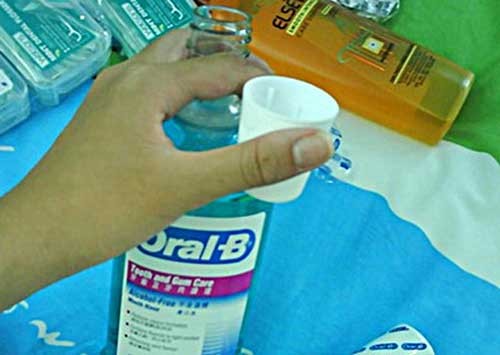 Oral-B, a familiar mouthwash product in Vietnam
According to the company, although its products are safe for normal healthy people, they contain microbes that may harm people with sensitive immune systems.

Earlier, the company had recalled these same products in Mexico, Chile, Colombia and Canada.
P&G has requested all retailers to stop selling the products and be prepared to refund customers.
Co.op Mart and Big C, two of the most popular supermarkets in the nation, say they have not sold these products for a long time.
However, it is still easy to buy these products at small outlets and grocery stores for VND45, 000-47,000 (approx. US$2) per 350ml. bottle.
For further information contact P&G Vietnam at 08-38225721 or 08-38227265 during business hours.