Several hospitals have been topping up their funds by selling medical waste that is later ground up and molded into everyday objects for the home like baskets, mugs and dustbins. The public is understandably concerned about the risk and doubts whether the waste really should be recycled, so Sai Gon Giai Phong asked Mr. Tran Do MInh Quang, deputy head of the Ho Chi Minh City Urban Environment Company (Urenco), for his views.
SGGP: How is medical waste classified?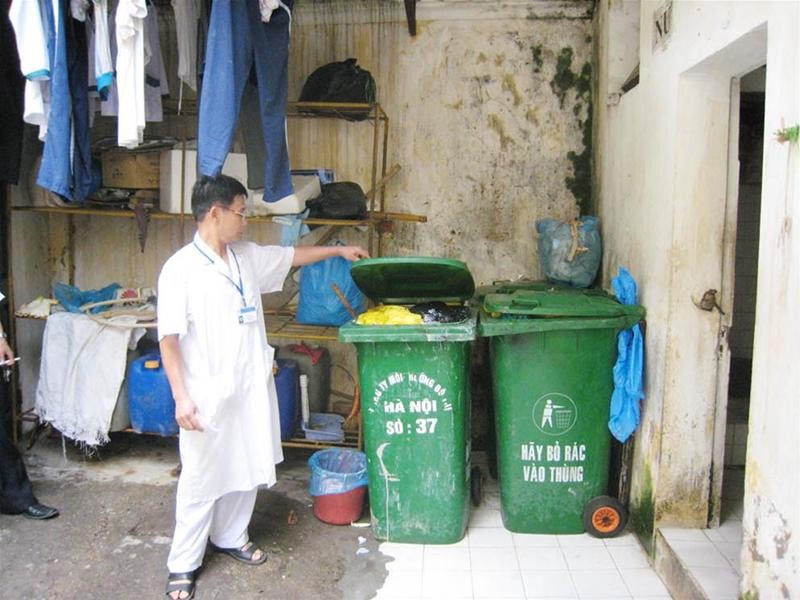 Medical waste is sorted at K Hospital in Ha Noi

Mr. Tran Do Minh Quang

: There are five classes of medical waste. The first is gloves, wound dressings, blood tubes, needles, syringes, scalpels and other cutting tools, expired medicines, body parts like hands, feet and organs, and fetuses.

The second is radioactive waste in solid, liquid and gaseous form. The third is chemical waste, the fourth is gas containers and the fifth is waste from human activities.
How do you distinguish between recyclable and dangerous waste?

It's very hard to distinguish them; even doctors have trouble getting it right, let alone sanitation employees.
That's why there is a blanket ban on recycling medical waste; it must be buried without exception.
Who is responsible for medical waste turning up in the home, hospitals or your company?

There are two stages to waste collection. Hospitals collect and sort untreated waste into two categories: medical waste and waste from human activities. My company's workers then pick it up from the hospitals.
Our waste collection procedure adheres to the ISO9001 standards so the waste leak must be happening at the hospitals' end.
Leaving the interview but sticking to the subject, Dr. Nguyen The Dung, who heads the Department of Health in Ho Chi Minh City, sent out a written order yesterday insisting that all public and private hospitals and medical centers in the city handle their waste in the prescribed manner.
Related articles:
Recycled Hospital Waste Turns Up in the Home
Hospitals Top Up Funds by Selling Medical Waste
Medical Waste under the Microscope