The Ministry of Agriculture and Rural Development has decided to stop transport of live water-fowl from North and Central Vietnam to the South, in an effort to curb spread of the new highly toxic strain of avian flu virus.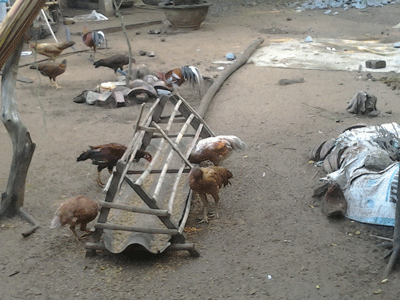 The ministry has banned transport of live water fowl form north and central Vietnam to the south, to curb spread of infection (Photo: U. Phuong)
Pham Van Dong, deputy director of the Department of Animal Health, stated this at a meeting held yesterday in Hanoi by the National Steering Committee for Avian Flu Prevention and Control.
The new strain, 2.3.2.1 C, which has been detected, is highly toxic and therefore extremely deadly.
The virus strain has recently spread to Vietnam and is now present in affected areas in the northern and central provinces of Hai Phong, Ha Tinh, Ninh Binh, Nam Dinh, Bac Kan, Thanh Hoa and Quang Ngai.
Fearing the virus may spread to South Vietnam, the Department of Animal Health was asked to isolate the virus and ban transport of live water-fowl from infected areas.
Dong said that slaughterhouses practicing good hygiene should be mentioned to localities from the central province of Thua Thien-Hue to Ho Chi Minh City.
Because the new strain is different from the earlier A/H5N1 virus, the ministry has urged for experiments and tests to confirm whether the vaccine used to combat A/H5N1 is also effective against the new strain. If the existing vaccine is ineffective, studies on new vaccines should be conducted soon.
The Central Veterinary Diagnosis Center has been asked to study the new strain to help find a specific medication to fight the virus.