Deputy Health Minister Nguyen Thi Xuyen has ordered the nation's hospitals to comply with the Environmental Protection Law and the regulations governing medical waste disposal and treatment.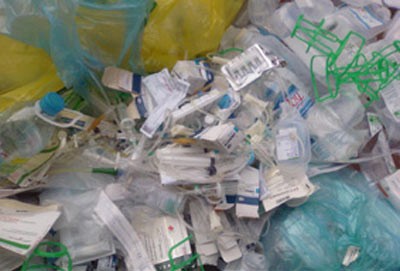 The sale of such untreated dangerous waste is forbidden
Ms. Xuyen says that hospitals and medical clinics must improve their supervision of waste collection, transportation and treatment, especially of recyclable materials like plastic, glass, metal and paper.
Above all, the sale of untreated dangerous waste is forbidden, the Deputy Minister says in a written directive.
Every hospital in Viet Nam must send reports on their procedures for waste disposal and treatment to the health ministry before September 30.
Deputy Minister Xuyen notes that barely a third of the nation's more than one thousand hospitals have the facilities for treating medical waste properly and realizes the difficulty for those hospitals that don't have the necessary equipment.