A Food Safety and Hygiene Convention, presided by Deputy Prime Minister Nguyen Thien Nhan in Hanoi yesterday, concluded that Vietnam continues to have a very high rate of reported food poisoning cases.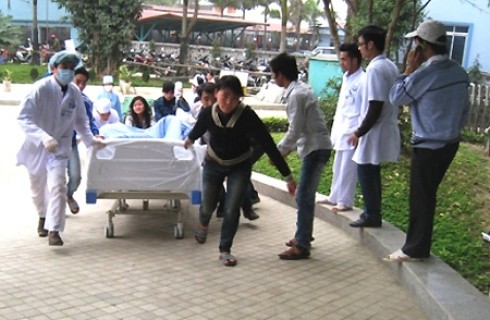 Food poisoning victims are taking to the Cam Thuy District General Hospital in the northern province of Thanh Hoa
53 food poisoning cases affecting 1,776 victims have been reported in the country during the first six months of the year. With food poisoning cases on the increase, Nhan has ordered relevant agencies and ministries to act as advisors to the government on the forthcoming Food Safety Laws and regulations, expected to be issued by September.
Nhan has asked the Ministry of Health to concentrate on monitoring food items, food additives and nutritional supplements; the Ministry of Agriculture and Rural Development to control diseases in cattle and water fowl and the Ministry of Industry and Trade to keep an eye on food markets and hygiene of processed foods.