Ho Chi Minh City has the highest infection rate, with 29 testing positive for the mosquito-borne Zika virus, said at a meeting between Chairwoman of People's Council in Ho Chi Minh City Nguyen Thi Quyet Tam yesterday with the People's Committee and relevant agencies on Zika prevention task.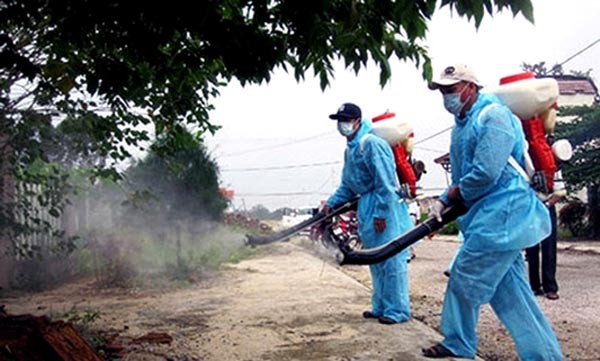 Medical workers spray chemicals to kill mosquitos (Photo: SGGP)
Director of the city Department of Health Professor Nguyen Tan Binh said that the city reported 29 Zika virus infection cases in 11 districts. Professor Binh added that though the city health sector has made concerted efforts to prevent the disease including monitoring in all medical facilities, taking samples for tests and supervising all infection cases to curb transmission.
Additionally, he said since November, 16 more private medical facilities in district 2 will undertake supervision and environment clearance campaigns will be launched in all districts.
HCMC Deputy Chairwoman Nguyen Thi Thu said that meanwhile the health sector is active in fighting the epidemic yet local governments are neglected.
In a report on Zika the Ministry of Health says the country Zika-positive patients have soared to 36 as of Saturday.
Those in charge of controlling the disease will be punished if they are neglected in their duty and the disease occurs in the area under their jurisdiction, said Ms. Thu
The development of the disease is more and more complicated and the number of the infection cases is in upward trend, we can curb the disease if and only if we do it with our determination, said Ms. Quyet Tam.
Accordingly she urged the Department of Environment and Natural Resource to check vacant land project which are home of mosquitoes and their larva to ask local governments to disinfect the land.