The Ho Chi Minh City Health Department yesterday announced that the Pasture Institute and the Ho Chi Minh City Hospital for Tropical Diseases tested new six positive cases of Zika virus infections among 80 blood samples.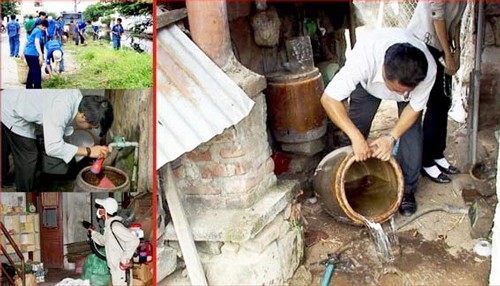 Local authority calls on residents should clean up the environment to prevent Zika disease.
By this time, Ho Chi Minh City has the highest numbers of Zika infections nationwide with total 35 cases in 13 districts.

The city's local medical agencies have actively collaborated with functional agencies and local authorities to take measures to prevent the mosquitoes spreading diseases in the community such as cleaning up the environment, destroying mosquitoes, mosquito larva, spraying mosquitoes insecticide and inspection for the three- month pregnant women to soon find Zika disease.