Tuoi Tre Newspaper has announced scholarships and educational awards in the name of revolutionary martyr Dang Thuy Tram. These honors will be directed toward health officials and students in the colleges of medicine in ten central provinces and cities.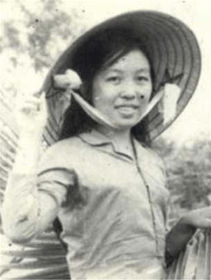 Revolutionary martyr Dang Thuy Tram
There will be ten awards of VND10 million each for health officials and 160 scholarships worth between VND2-5 million each for students. The presentation ceremony will take place in the central coast city of Nha Trang on 30 April 2008.
Ho Chi Minh City's hospitals, including Tu Du, Hung Vuong, and Gia Dinh, will contribute to the event by give training courses for local health officials.
"The Dang Thuy Tram Awards and Scholarships will give health officials and students at the colleges of medicine a more favorable opportunity to study and improve their skills" said Duong Thanh Truyen, deputy editor in-chief of Tuoi Tre Newspaper.
The program has a total capital of VND800 million and is supported by Imexpharm Pharmaceutical joint stock company.