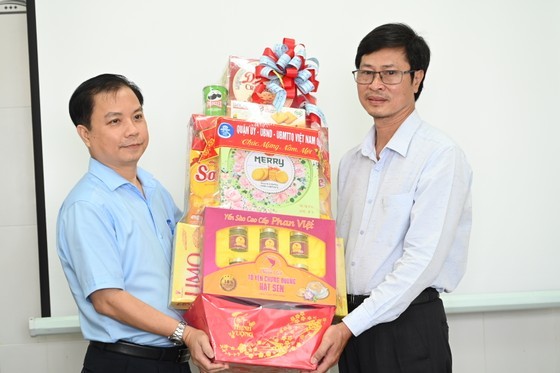 Secretary of the Party Committee of District 6 Ma Xuan Viet offers Tet gift to District 6's Hospital. (Photo: SGGP)
Mr. Khue extended Tet greetings to families under the preferential treatment policy, people credited with revolutionary service, needy people, and children orphaned by the Covid-19 pandemic, including families of Mr. Ma Thach Van, wounded soldier Pham Gia Hoang, Mrs. Luong Ha Nu and brothers Tran Gia Yen orphaned from the Covid-19 pandemic.
He proposed the local authorities continue to take care of poor families and households, especially orphaned children.
The Head of the Propaganda and Education Board of the City Party Committee highly appreciated the effort of leaders and medical staff of District 6's Hospital for joining hands with the district's political system in the fight against the virus and the socio-economic recovery and development program.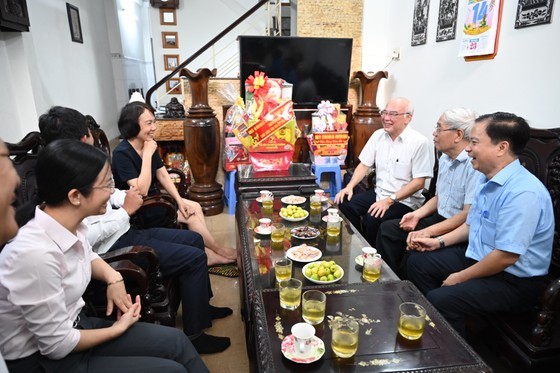 The delegation visits the family of wounded soldier Phan Gia Hoang. (Photo: SGGP)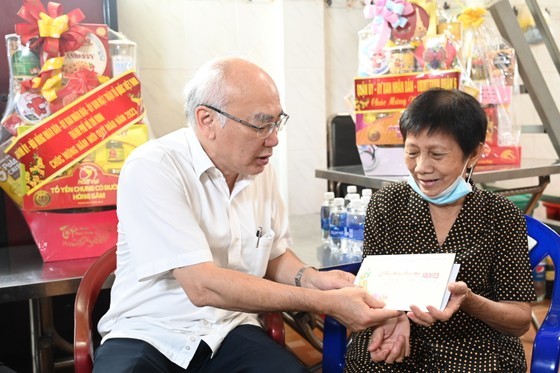 Head of the Propaganda and Education Board of the City Party Committee Phan Nguyen Nhu Khue (L) offers present to Mrs. Luong Ha Nu. (Photo: SGGP)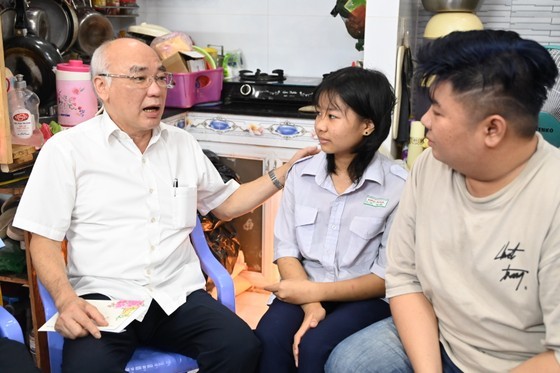 Head of the Propaganda and Education Board of the City Party Committee Phan Nguyen Nhu Khue (L) talks with brothers Tran Gia Yen orphaned from the Covid-19 pandemic. (Photo: SGGP)