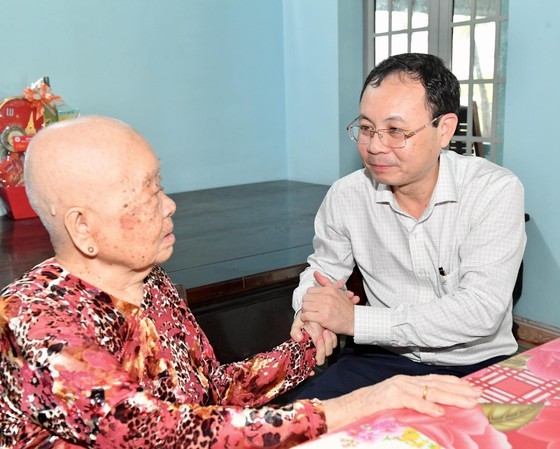 Vice Secretary of the HCMC Party Committee Nguyen Van Hieu visits Vietnamese Heroic Mother Huynh Thi Se. (Photo: SGGP)
The city's deputy Party Chief acknowledged the outstanding contribution of the healthcare facility in the fight against the Covid-19 pandemic and hoped the hospital would continue to further develop medical workers' skills to enhance their healthcare careers.
He paid a visit to Vietnamese Heroic Mother Huynh Thi Se and handed over State President Nguyen Xuan Phuc's greeting card to Ms. Nguyen Thi Gan, to wish her good health and long life on her 100th birthday.
The delegation also offered Tet gifts to families under preferential treatment policy, people credited with revolutionary service, needy ethnic people, and children orphaned by the Covid-19 pandemic in Hoc Mon District.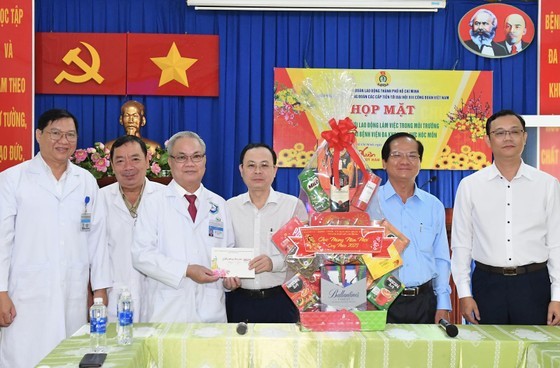 Vice Secretary of the HCMC Party Committee Nguyen Van Hieu (4th, L) offers Tet gift to the medical staff of Hoc Mon District's General Hospital. (Photo: SGGP)
Mr. Nguyen Van Hieu hands over State President Nguyen Xuan Phuc's greeting card to Ms. Nguyen Thi Gan, to wish her good health and long life on her 100th birthday. (Photo: SGGP)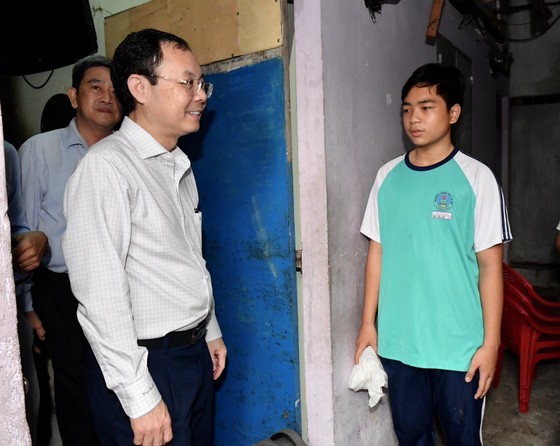 The city's deputy Party Chief visits families of Covid-19 victims. (Photo: SGGP)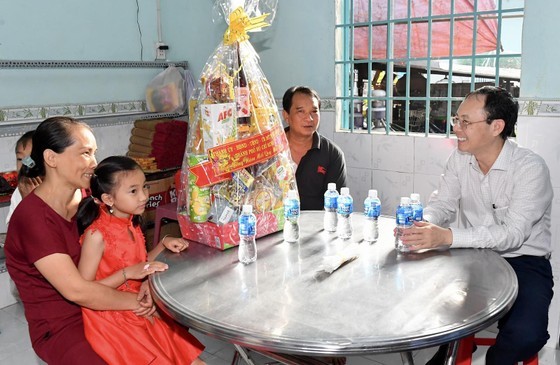 Vice Secretary of the HCMC Party Committee Nguyen Van Hieu visits needy ethnic people in Hoc Mon District. (Photo: SGGP)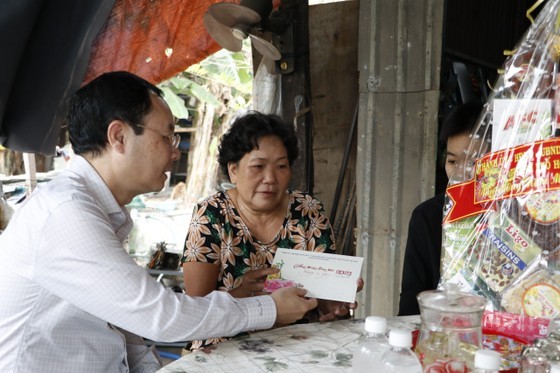 Vice Secretary of the HCMC Party Committee Nguyen Van Hieu presents Tet gifts to poor households. (Photo: SGGP)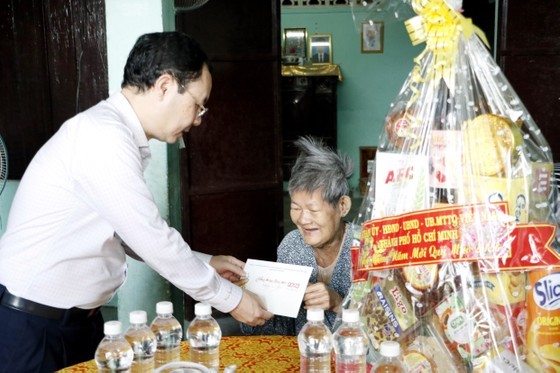 Mr. Hieu expresses his sincere thanks to a family adopting children orphaned by the Covid-19 pandemic. (Photo: SGGP)