Vietnamese students have won third prize in the International World Robot Olympiad (WRO) final in 2016 which took place in Delhi, India.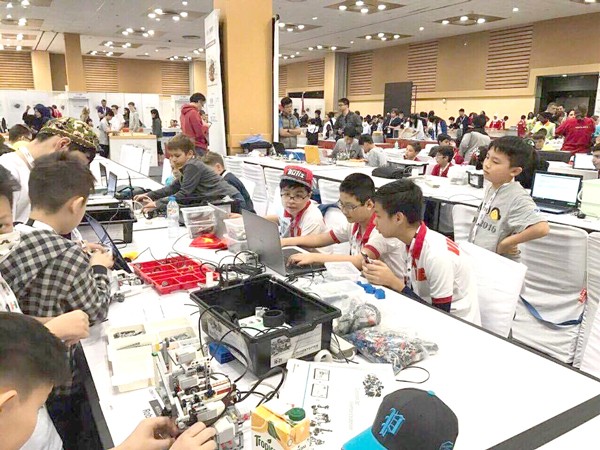 Three Vietnamese students are programming the robots for the competition in WRO (PHoto: SGGP)
Vietnamese students including Vo Thiet Quang, Le Duy Lam and Nguyen Huu Thien excellently triumphed over hundreds of students from 60 nations & territories in the world in the Elementary level.
The theme for this new and exciting WRO season is "Rap the Scrap" - and all games in Regular and the Open Category are around to reduce, recycle and managing waste. Competitors used Lego Mindstorms manufactured by LEGO Education to program automated robots which handle waste in sand table.
Before, the three students also won the championship of WRO 2016 held by the Department of Education and Training in Ho Chi Minh City and LEGO Education.
This is the fourth year Vietnam had sent students to international WRO. This year is the first time Vietnamese students have won high prize.
The World Robot Olympiad is a global robotics competition for young people.