Vietnamese-German University (VGU) organized a ceremony to confer master's and bachelor's degrees on 109 students who have studied the faculties of Financial Account (FA), Electrical Engineering and Information Technology (EEIT), the Master's Degree in Sustainable Urban Development (SUD), Business Information System (BIS), Computing and Engineering (CompEng), Master of Business Administration (MBA), Traffic and Transport (TAT), Global Production Engineering and Management (GPEM) and Mechatronics and Sensor Systems Technology (MSST).
 
A survey by the university shows that most of graduates have found out good jobs in international companies and organizations in Vietnam and EU countries.

Other graduates want to study in higher education as well as have received scholarships in Europe.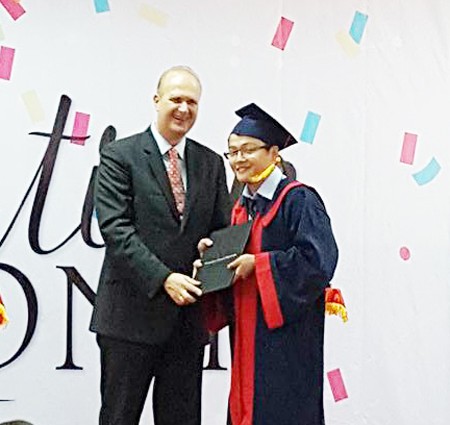 Vietnamese student receives a bachelor's degree of VGU(Photo:Huyen Huong)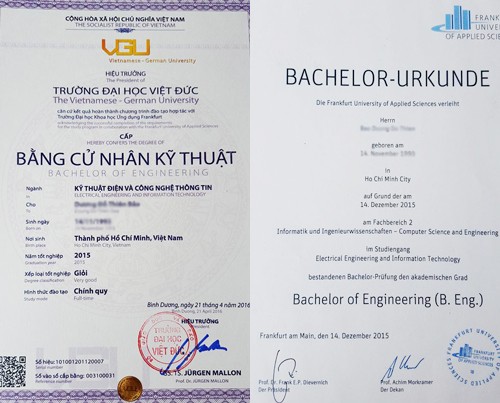 The bachelor's degree of Vietnamese-German University (VGU). (Photo:Huyen Huong)