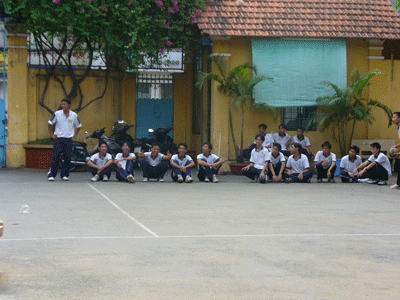 Schools are for education purposes, not commercial advertising, states the education department (Photo: U. Phuong)
The Department of Education and Training in Ho Chi Minh City sent a dispatch on September 4 to all schools forbidding them from using their premises for commercial advertising purposes and to only focus on maintaining a healthy environment for teachers and students.
The department wants to push the concept of healthy environment in schools, in response to this year's theme 'Building a friendly educational environment in schools for students to be active'.
Recently, many businesses and enterprises directly contacted educational facilities to use their premises for advertising their products during festivals, scholarship awards ceremonies, etc.
Such activities affect the educational environment in schools and may badly affect teaching and learning quality as well as damage the prestige of education centers.
Accordingly, the Education Department has asked schools not to allow any advertising on its premises. In future, schools will have to seek permission from the department for any such activities.