Professor Tran Thanh Van, chairman of the association under International Center for Interdisciplinary Science and Education (ICISE), said that Neutrino Group will mainly focus on analyzing experimental data and attending experimental simulation programs in 3-5 years.

In the future, the group will increase the number of members, build a laboratory and equip measuring devices placed at ICISE.
The group has set a target of having an independent group of domestic and foreign physicians to attend large experiments in the world.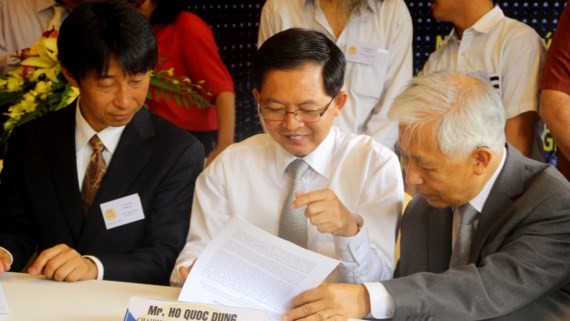 Japanese professors and Binh Dinh province leaders at the ceremony (Photo: SGGP)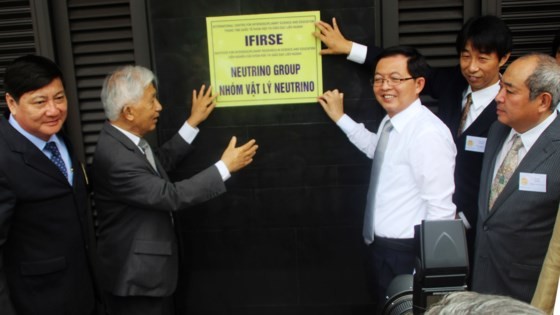 Representatives of Binh Dinh province and Neutrino Group pose for photo at the group's office in Institute for Interdisciplinary Research in Science and Education (IFIRSE) under ICISE (Photo: SGGP)