The Ministry of Education and Training recently announced its upcoming inspections of some major universities and provincial education departments during the 2009-2010 academic year.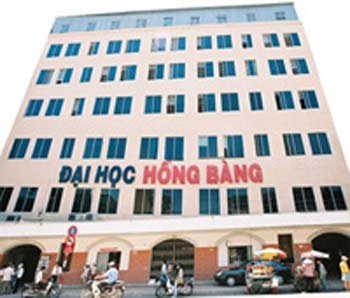 Hong Bang University is one of the many institutes to be inspected by the Ministry of Education and Training
The selected institutes are the Vietnam National Universities in Hanoi and Ho Chi Minh City, the National Academy of Public Administration, and the Ho Chi Minh City universities of Industry, Economics, Vinh, Hong Duc, Banking, Maritime and Economics, and National University of Economics.
 
Two universities which recently appeared in a press blacklist due to an 'invalid' increase in tuition fees, namely Hong Bang University and the Hanoi University of Industry, are also to be visited.
 
The inspections are to study the increase in university tuition fees, internal expense regulations and reports on educational developments that use money raised from increased fees.
 
The inspections will be carried out from October 12 to 20.
 
During this period, the Ministry will also make inspections to 12 education departments: Hanoi; Ho Chi Minh City; the northern city of Hai Phong; the Mekong Delta city of Can Tho and provinces of Dong Nai and Hau Giang; and the northern provinces of Hoa Binh, Bac Giang, Lang Son, Quang Ninh, Nghe An and Ha Tinh.
 
The inspections will focus on departments' education plans for the new school year.