Ho Chi Minh City People's Council has decided to raise tuition fees since the academic year 2013-2014, aiming to increase education quality.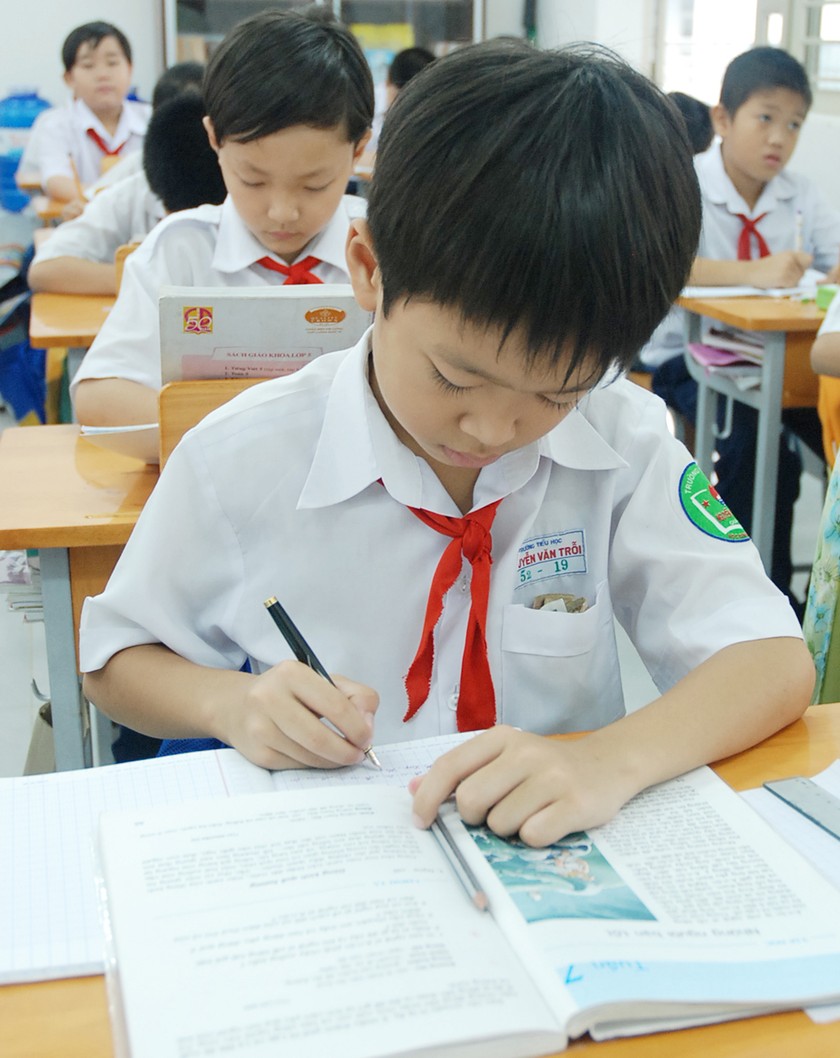 The file photo shows pupils studying in a class of Nguyen Van Troi Primary School. (Photo: Mai Hai/ SGGP)
Tuition fees in kindergartens increases most, VND 90,000 for suburban areas and  VND 150,000 for urban areas.
Like before, primary school fees will not be collected because the country is apllying the policy of universal primary education.
However increasing tuition fees will not used to add to teacher salary and invest in facilities.
A report by the city Department of Education and Training said that the current tuition fees applied since 1998 in much lower than everage income in the city.
Particularly, in 2013 minimum wage regulated by the Government increased eight  times higher than the wage in1998.
So colleges could not invest in education renovation, said the report .
Recently, some colleges used to involve student parents in contribution to the school budget and in some cases extra fees were not used transparently and effectively, leading to over-collection. As a result, the public has raised concerns over extra fees.