The Ho Chi Minh City Education and Training Department in cooperation with Apollo English Center have launched the 2010 English Olympic contest for high-school pupils.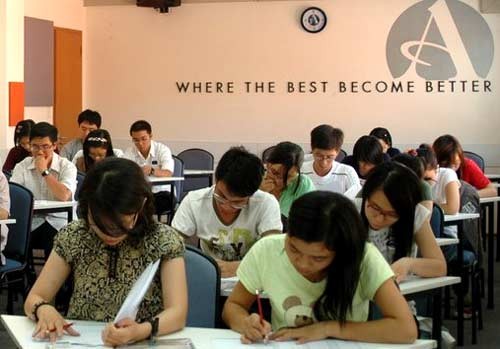 Students in a class at an Apollo English center in Ho Chi Minh City
The contest is aimed to help pupils practice English and improve essential skills.
The contest has three rounds, including eloquence and listening tests, and 100 multiple-choice questions concerning culture, science, society and history.
 
Pupils can register for the contest at schools or http://apollo.edu.vn/olympic/ by October 4.
Winners will get scholarships to the center for studying English and valuable rewards.