The Kien Trung Palace covering an area of 3,860 m2 was built in 1921. It was served as the working and living place of last kings of the Nguyen Dynasty (1802-1945) including Khai Dinh (1916-1925) and Bao Dai (1913-1997).The palace is a charateristic building of Indochina architectural style combined with an integrated European-Asian style.

The building witnessed the historical moment on August 29, 1945 when King Bao Dai, the last King of Vietnam's Nguyen Dynasty, abdicated and handed over power to the provisional Government of the Democratic Republic of Vietnam, marking the ending of feudal dynasties in Vietnam's history. In 1947, it was completely destroyed by the war.
The restoration project costing VND123 billion (US$5.5 million) is expected to complete in 2022.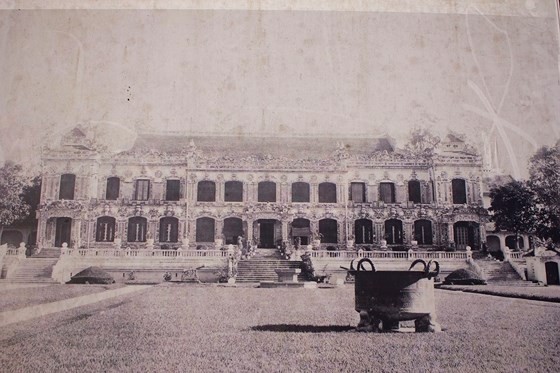 Kien Trung Palace before 1945