Vietnam's first International Choir Festival and Competition will take place in Hoi An, the central province of Quang Nam, from March 16 to 20, 2011, announced the Ministry of Culture, Sport and Tourism in Hanoi on September 17.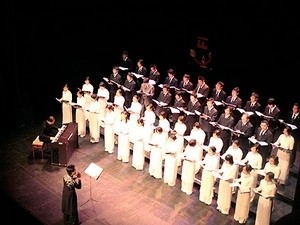 Vietnam's first International Choir Festival will be held in Hoi An
1,000 local and foreign singers of more than 30 choirs will be compete in 13 categories.
The festival will also include many performances during the event.
It is also a chance for the Vietnamese singers to exchange and gain more experience from foreign colleagues as well as promote Vietnamese music to the world.
The International Choir Festival is one of the 12 international competitions held by Interkultur.
Established in 1988, the non-profit group from Germany that holds choral festivals and competitions throughout the world.