This year's Vietnamese Folk Song Festival will be organized in eight areas, starting on January 13 and lasting four months.
The areas are the northwest, northeast, northern delta, northern central part, southern central coastal region, Central Highlands, southeast and southwest.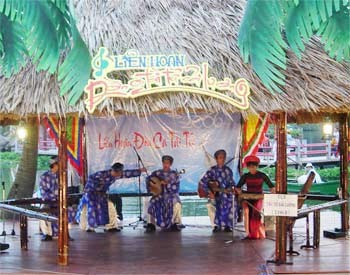 The festival is an opportunity for people to meet and learn about national traditional muisc. (Photo: KK)
The opening ceremony of the festival will take place on January 13 in Nam Dinh Province in the north and end in Ha Noi.
The festival will include eight shows for eight areas each and two in the closing ceremony in Ha Noi.
Each area has its own judgment including experts in folk songs who will decide on the best performing items for the final round.
The four-month festival will also be an opportunity for folk song lovers to meet and learn about national traditional music.