An ASEAN Literature Award novel "Cho toi xin mot ve di tuoi tho" (Give me a ticket back to childhood) by Vietnamese writer Nguyen Nhat Anh will be published in Thailand soon.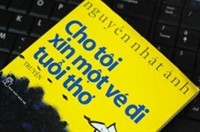 The first cover of the novel Give Me Ticket to Childhood by Nguyen Nhat Anh
The novel translated by the Thailand's Nanmeebooks Publishing House will be introduced to Thai readers at a ceremony at the Chulalongkorn University on August 24 in the presence of the writer.
Having won the Vietnamese Writers' Association Award in 2009 and the ASEAN Literature Award in 2010, the book will also be published in the US and the Republic of Korea . The ASEAN Writer Award, introduced in 1979 by the Thai Royal Family. The awards are given to a writer from each member state of the Association of Southeast Asian Nations.
"Cho toi xin mot ve di tuoi tho" tells a story of an innocent childhood but full of mischief of four kids. Cho tôi xin một vé đi tuổi thơ (Give Me a Ticket Back to Childhood) was the best-selling in the 5th HCMC book fair, over 15000 copies sold out within 10 days.
Writer Nguyễn Nhật Ánh (born on May 7, 1955) is a Vietnamese author of incisive stories for both teenagers and adults. He also works as a teacher, a poet and a correspondent. His works are enormous, including approximately 24 short stories, 2 novel series and some collections of poems. He is regarded as one of the most successful writer for teens. His most well-known novel Kính Vạn Hoa (Kaleidoscope) which contains 45 volumes, has recently been made into 4 drama series of the same name. His name is also his pseudonym.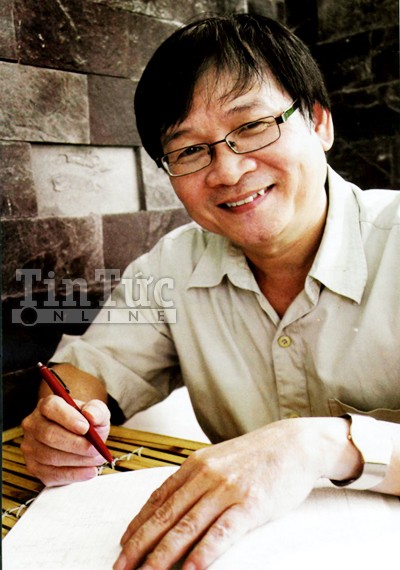 Writer Nguyễn Nhật Ánh
He has been working as a correspondent for Sài Gòn Giải Phóng journal since 1986 and is responsible for children pages and novelette area. He is also a sport commentator on Sài Gòn Giải Phóng Chủ nhật under the pseudonym Chu Đình Ngạn.
In 1990, he received A-class Literature for Youth Prize for Chú bé rắc rối (The troubled boy). From 1995 to 2002, he finished his most well-known work "Kính vạn hoa" (Kaleidoscope), a series including 45 volumes about 3 teenagers and the stories around their friendship and school life. The series became a flourishing success and received extravagant acclaim from both readers and critics. In 1995, he was voted the most popular writer in 20 years (1975–1995) and the most notably talented individual through a poll held by Tuổi Trẻ Press.