The #SocialForGoodVN program will be live streamed on the Facebook pages of actor Quyen Linh and actress Nguyen Ha My, also known as Sam, at 7:20pm on April 17. They will be also emcees for the program.

Celebrities will join the event, including People's Artist Hong Van, the 1st runner-up of Miss Universe Vietnam 2008 Vo Hoang Yen, Miss Universe Vietnam 2017, H'Hen Niê, Miss Universe Vietnam 2019, Nguyen Tran Khanh Van, Miss Vietnam 2018 Tran Tieu Vy, actress Ly Nha Ky, actor Xuan Bac and among others.
The program also aims to make calls for donations to support medical staff, COVID-19 patients and suspected cases of COVID-19.
On this occasion, Facebook Vietnam will launch the #ỞNhàLàNhất challenge to encourage the community to share unique and interesting at-home activities during self-isolation.
The #SocialForGoodVN program calls on people stay safe at home and be creative during the pandemic, said Assoc. Prof. Dr. Nguyen Thi Xuan Thu, President of the Vietnam Red Cross Society.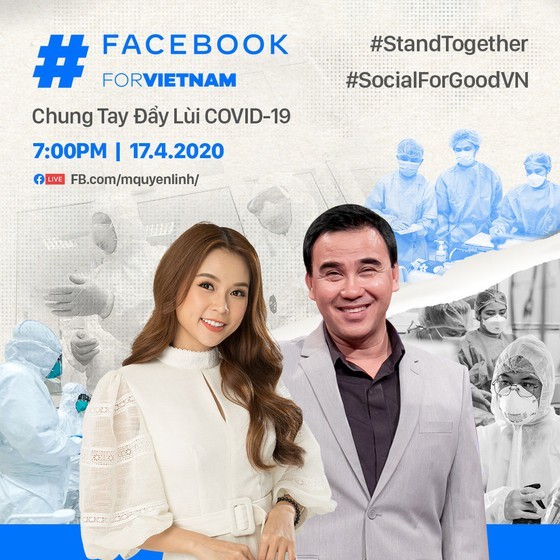 Actor Quyen Linh and actress Nguyen Ha My, also known as Sam