The National Library of Singapore will open an exhibition of Vietnamese paintings called "Vietnamese Style" tomorrow.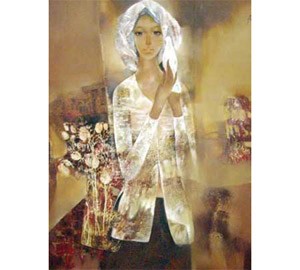 "Spring Fragrance" by Ai Lan will be displayed at the Singapore exhibition
Sixty works by Bui Duc from northern Viet Nam, Ai Lan representing the central region, and Uyen Huy from the south will be on display for five days along with paintings by Ho Huu Thu, Le Dinh Qui and Pham Duc Phong.
 
Some of the paintings as well as CDs of Vietnamese folk music will be auctioned to raise money for Singapore's Dover Park Hospice.
There will also be live performances of traditional music from the different regions of Viet Nam.
The exhibition is being organized by Pacis International with support from the Vietnamese embassy in Singapore.