The Vietnam's Writer's Association in Hanoi held a ceremony on January 19 to award 190 works of literature.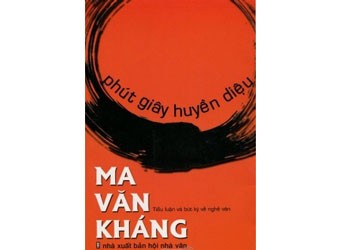 Phut giay huyen dieu (marvelous moment) by writer Ma Van Khang.
Types of literature awarded were poetry, prose, theory and criticism.
Among the awarded works include essay Phut Giay Huyen Dieu (Marvelous Moment) by writer Ma Van Khang, collection of short stories Bai Vang, Da Quy, Tram Huong (Gold and Gemstone Mining Site) by Nguyen Tri, poems Nhung Lop Song Ngon Tu (Waves of Words) by Ma Giang Lan, and novel Chlopi by Polish writer Wladyslaw Reymont and translated by Nguyen Van Thai.
The Association also announced Vietnam Poetry Day 2014 will be organized at the Van Mieu-Quoc Tu Giam (Temple of Literature) in Hanoi on February 13-14.