The first ever Vietnamese International Film Festival will take place in Hanoi on October 17 to mark the 1,000 th anniversary of Thang Long-Hanoi.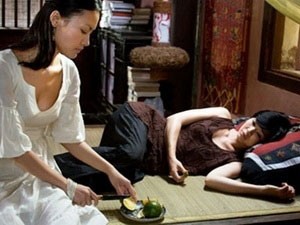 The film Choi voi (Adrift) directed by Bui Thac Chuyen wins many local and international film awards.
Le Ngoc Minh, the deputy head of Vietnam's Cinematography Department under the Ministry of Culture, Sports and Tourism, announced the festival on September 7.
He underlined that the festival will honour Asian movies and promote cultural exchanges and cooperation between international and regional filmmakers by screening the latest films by talented directors from across Southeast Asia.
There will be a total of eight prizes awarded, including best feature film, best short film, best documentary, best director, best actor and actress and a prize of the Network of the Promotion of Asian Cinema, plus a media prize.
During the five-day event, several seminars on the country's film industry, an exhibition of photos, an open air film screening and a chance to meet with actors and filmmakers will also be held.