The event is co-organized by the Korea Culture and Information Services, Korean Cultural Center, the Ministry of Culture, Sports and Tourism, and the RoK Embassy in Vietnam.

The event titled "Different yet similar, similar yet different" displays art works of Korean painters namely Khang Youngsoon, Kim Keun Tai, Kim Chun Soo, Kim Taek Sang, Yoon Sang-Yuel, Jin Young Lee, and Lee Jin Woo; along with Vietnamese artists including Nguyen Quoc Huy, Doan Hoang Lam, Cong Kim Hoa, Trinh Minh Tien, and Nguyen Linh. Exhibits are selected by the Korean curator Chung Joon Mo, former Head of the Arts and Literature Research Department, National Museum of Modern and Contemporary Art; and Vietnamese curator Trinh Tuan, lecturer at Hanoi University of Industrial Fine Arts.
Korean and Vietnamese contemporary art, including monochrome painting, always shift to make it more suitable for the political changes and economic development, towards the inner expression and emotions of the artists.
Based on these similar characteristics, Vietnamese artists always combine the simple things in life and the distinctive characteristics of Vietnamese folk art to create a unique identity for Vietnamese monochrome painting.
In contrast, Korean monochrome painting is moments showing the traces of time which is described by artists through thin and light color gamut and very specific techniques of Korean contemporary art, aiming to create visual stimuli for viewers.
The exhibition is one of the activities to celebrate the success of the ASEAN-RoK Commemorative Summit that took place in Busan on November 25-26.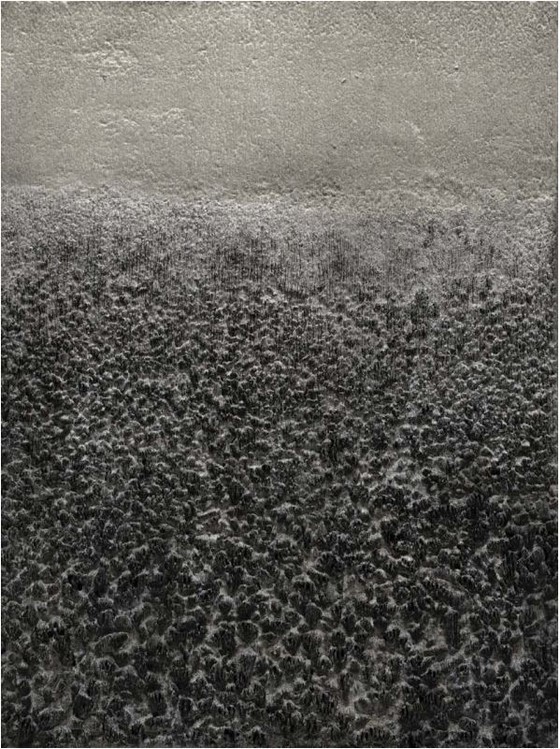 A painting by Lee Jin woo