Vietnam has yet to find the potential heirs to an older generation of artists who bemoan the lack of creativity among emerging new talent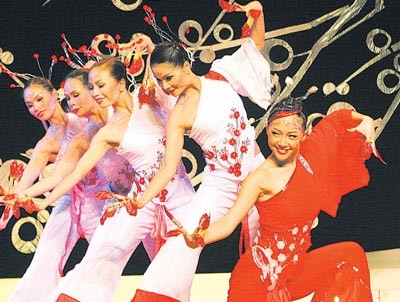 Artist Linh Nga (front right) became successful in Vietnam after studying abroad. (Photo: SGGP)

In the past, Vietnam had sent its best artists abroad for training among some of the world's most celebrated entertainers.

Names that emerged to lead that generation of singers, musicians and artists were Prof. Dinh Quang, People's Artist Tran Hoat, filmmaker Cong Ninh, and MC Thanh Bach.

They built the Vietnamese entertainment industry in its early stages.

They also played an important part in serving as role models for the next generation of artists.

But unfortunately, many of these newer artists strove to be perfect copies of the old generation rather than employing imagination and creativity to create their own new and unique voices.

Industry insiders thus suggest that the solution to the problem is to do what was done in the past: ramp up efforts to have local artists study abroad.

Mr. Le Duy Hanh, who heads the HCMC Theatre Association, said: "We've all but forgotten this kind of project for a long time. But, better late than never, it's time for us make it happen again. This requires the city's Department of Culture, Sports and Tourism and the Association to discuss things seriously with each other to map out the best way to run such a project smoothly."

Meritorious Artist Tran Minh Ngoc has recommended inviting some international artists to train artists right here in Vietnam. She said this idea would help save costs and overcome the foreign language obstacle.

Theater director Duc Thinh said theaters in the city should cooperate with world famous theatres around the globe to educate Vietnamese artists about international trends and developments.