Ministry of Foreign Affairs of Vietnam has organized a ceremony to introduce a video clip entitled "Welcome to Vietnam" in Hanoi yesterday morning.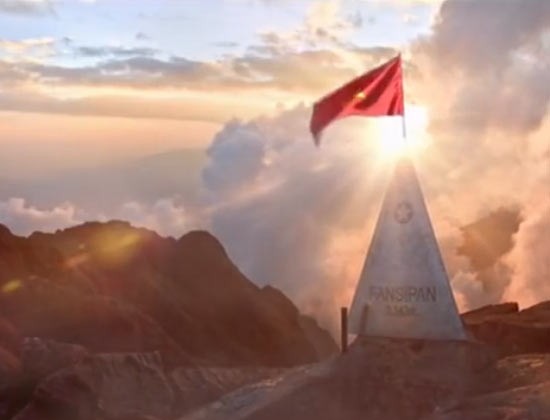 A footage in the video clip.
The video clip aims to popularize well- known beautiful landscapes, traditional culture, Vietnamese people and outstanding achievements of Vietnam in the past 30 years, stressed Deputy Minister of Foreign Affairs Dang Minh Khoi at the ceremony.

The 10-minute clip was dublicated in nine languages such as English, Vietnamese, French, Chinese, Russian, Spanish, Japanese, Portuguese and Arabic.

According to film makers, the original version of the clip will be reedited, changed some footages and added more Vietnamese regions as the clip has been well-appreciated by the communities.

Spending one year of idea formation and eight months of hard-working at many attractive and famous destinations, the film makers have shot footage of Vietnamese beautiful landscapes in order to introduce to domestic and foreign tourists.

Ministry of Foreign Affairs of Vietnam and Digital Sun Media Production Joint-Stock Company (DIGISUN) has co-produced the clip. Moreover, the clip was contributed with beautiful shot of many authors, camera crews and  film maker nationwide being intensely patriotic to the country through impressive images and footages about the S-shaped country and Vietnamese people.