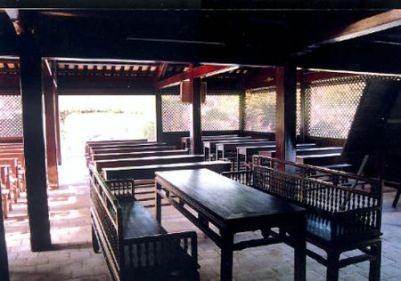 The class at Duc Thanh School, where teacher Nguyen Tat Thanh worked in 1910, now became a historical monument.
A film, "Look out over the Sea," about Ho chi Minh's early years will be shot by the Vietnam Cinema Association Studio, said scriptwriter and director Nguyen Thi Hong Ngat recently.
The script by Ms. Ngat won second prize at the contest "film script-writing for studying and following Ho Chi Minh's moral examples in 2008."

'Meritorious artiste' and director of the film Tran Luc is in a hurry to prepare for casting in August.

The film revolves around the life of teacher Nguyen Tat Thanh, who later became President Ho Chi minh, in 1910 when he taught in Duc Thanh School, Phan Thiet City, central Province of Binh Thuan .
He would later leave the country in 1911 to continue his desire to find liberation for the country.

The film, at cost of more than VND7 billion, will help audiences learn about the daily life of the late President.

Filming will kick off in October and be screened in May 2010.