The concert featuring contemporary music called 'UK NOW!' will be held in Hanoi and Ho Chi Minh City on November 9-10 to mark the 40th anniversary of Vietnam-UK diplomatic relations and 20 years of the British Council in Vietnam.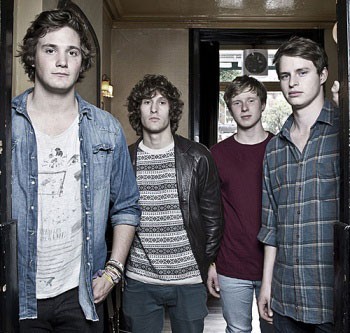 Bwani Junction Band
The UK bands, Anushka and Bwani Junction will perform together with DJ Slim V, flutist Huyen Trang, the LND Underground, the WhiteNoiz and the Saigon Beats.
The music show will take place at Van Ho Exhibition Center in Hanoi and Cargo Bar in District 4 in Ho Chi Minh City. Previously, the Anushka and Bwani Junction held an exchange with audience at CAMA ATK in Hanoi on November 8.
The Anushka, a Brighton based duo includes producer Max Wheeler and singer/songwriter Victoria Port. Max has the innate ability to create urgent, compulsively danceable rhythms marrying swaggering, boisterous drums and melodic hooks. The band is touted as one of the most exciting dance acts of 2013.
Bwani Junction is praised as one of UK's hottest young indie bands, made up of four young Scottish male artists. Bwani Junction mix afro-beat rhythms with the kind of infectious, feel-good anthems and grubby lyricism that make British guitar music so popular all over the world. Their debut album, Fully Cocked, was nominated for the Scottish Album of the Year 2012. The band won the Best New Comer at the SAMA 201 and the Scottish Alternative Music Awards 2012.
Chris Brown, Director of the British Council Vietnam said, 'Enabled by the British Council Vietnam, two members from CAMA Vietnam had an opportunity to join the Great Escape 2013 in the UK. The Great Escape is the new music festival that showcases emerging artists from all over the world; notably, Adele played in The Great Escape 2007 before her debut album shot her to global fame.
In related news, a 'Mozart Night' featuring conductor Claude Brendel, piano soloist Pham Quynh Trang and artists of the Vietnam National Symphony Orchestra will be held at the Hanoi Opera House on November 8-9.