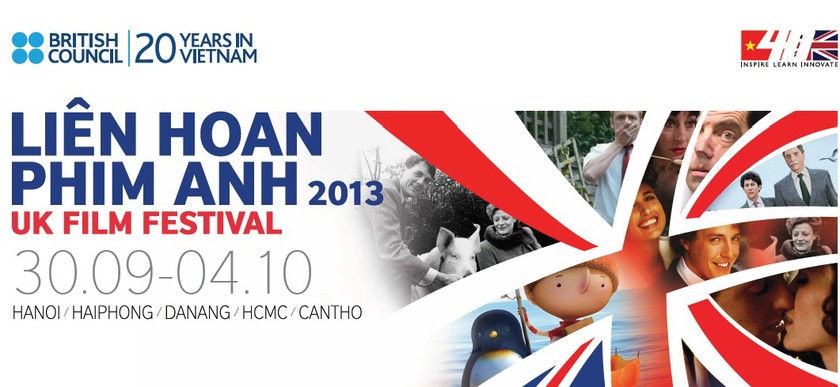 Poster of UK Film Festival 2013
The British Council Vietnam shows five British comedies in five major cities in Vietnam including Hanoi, Hai Phong, Da Nang, Ho Chi Minh City and Can Tho, every day in the week starting September 30 to October 4
.
For the first time, outdoor showings will be organized in the rural district of Hoa Vang, Da Nang City in the Central.
Film selections include Local Hero (1983), A Private Function (1984), the Witches (1990), Four Weddings and a Funeral (1994), Shaun of the Dead (2004).
Films will be shown in the Megastar Cineplexes in Hanoi, Ho Chi Minh City, Danang, Haiphong. In Can Tho, Ninh Kieu Cinema is the selected venue for showings.
The UK Film Festival 2013 is part of the Great Week, a week to showcase the best of the UK in Vietnam. All shows are free and tickets can be collected at 14.00, 25 September 2013.