Tran Quoc Pagoda of Hanoi was named one of the world's 16 most beautiful pagodas by the Daily Mail, a British newspaper.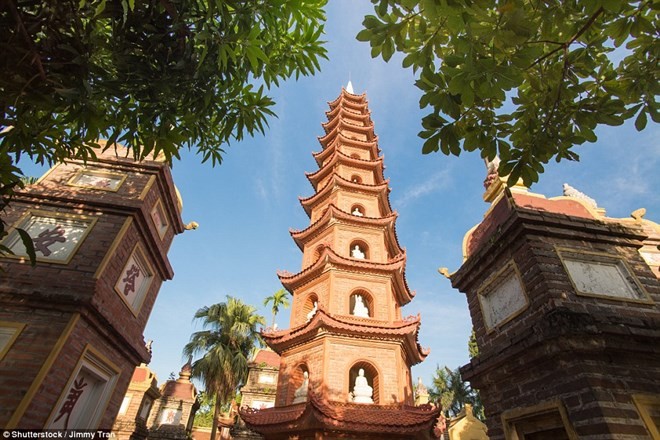 Tran Quoc Pagoda in Hanoi (Photo:dailymail.co.uk)
Tran Quoc Pagoda is located on a small island on the east side of Hanoi's West Lake, the most ancient pagoda in the city at more than 1,500 years-old.
Tran Quoc Pagoda was the centre of Buddhism in Thang Long imperial city (former name of Hanoi) during the Ly Dynasty (1009-1225) and the Tran Dynasty (1225-1400).
The pagoda attracts many Buddhist followers as well as domestic and foreign tourists.
The top 16 beautiful pagodas also include Toji Pagoda (Japan), Shwedagon Paya (Myanmar) and Global Vipassana (India).-VNA