Steve Thornton, one of the world's leading percussionists, will perform for the first time in Viet Nam at the Ha Noi Sheraton tonight.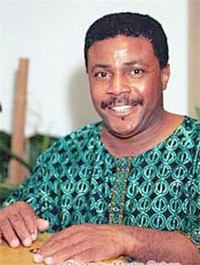 Percussionist Steve Thornton
Before moving to Malaysia in 1997, Steve Thornton grew up in Brooklyn, New York. He started playing bongos at the tender age of seven and was mesmerized by the sounds of legendary drummer Mongo Santamaria, who would became his mentor and good friend.

When he was just 14, he started his own combo, The Young Explosives, with three of his likewise gifted friends.

Thornton has worked with and appeared on albums by Herbie Hancock, Mongo Santamaria, jazz legend Miles Davis and the pianist McCoy Tyner, as well as Tracy Chapman and the pop-oriented Mariah Carey and Michael Jackson.

He has also released albums of his own and made several international recital tours.
Jazz is his strongest point, and his playing in this musical form goes down particularly well with the critics.