The champion will receive a cash prize of US$10,000. The runner-up and the third will get prizes worth US$5,000 and USD$,000, respectively.

DIFF2017 themed Shining Ngu Hanh Son (The Marble Mountains) has gone through four nights of qualifiers with competition between eight teams including Austria, Japan, Switzerland, the UK, China, Australia, Italy and Vietnam, starting on April 29.

The contest has presented spectacular firework displaying five basic elements of wood, fire, earth, metal, and water every Saturday nights. The performances has been broadcast live by the Vietnam Television.

A series of many interesting cultural and sporting events, including street festivals, art performances, Cham cultural festival, sculpture festival, food fair and more has been organized during the two-month long event.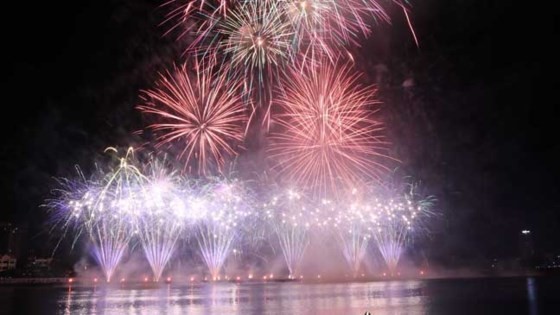 Firework performance by Australian team