The Institute of Archeology under the Vietnam Academy of Social Sciences reported at a seminar presenting the results of the excavation in An Giang province on January 3.

From August, 2017 to date, the Institute of Archeology has excavated two holes measuring 140.8 sq meters and 144.42 sq meters respectively, presenting five cultural layers belonging to five various periods which lasted from the 2nd-12th century AD.
More than 20,000 objects were found, including pottery, tools, bricks, construction materials, household utensils and others.
Excavation at Oc Eo began in 1944 by French archaeologist Louis Malleret. Oc Eo archaeological site was recognized as a special national relic in 2015.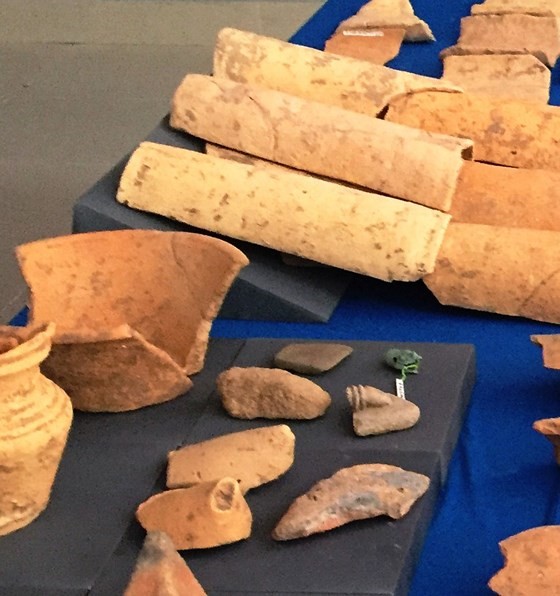 Artefacts are unearthed in Linh Son pagoda.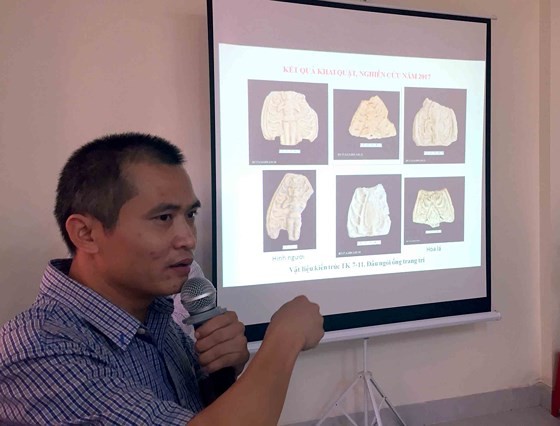 Scientists present objects at the conference.