The ballet performance titled "Story of shoes" narrating the life of a ballet dancer will be held at the Ho Chi Minh City Opera House on August 2-3.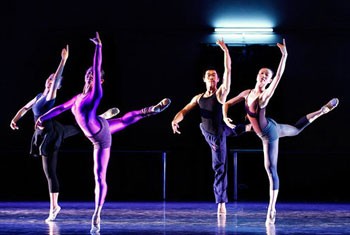 Ballet performance "Story of shoes" will return in city on August 2-3.
The 4th "Story of shoes" ballet show is a series of stories of dancers who spend their lives to fulfill their desire to dance. It also reflects on their daily lives and on life on the stage.
The show is narrated in seven stories, namely; story on stage, story on everyday life, story of men, men's story, Thuy Chi brothers, far away from home and story of friends.

Ballet dancers Thuy Chi, Thanh Phong, Bao Trung and Khanh Chinh, who are studying and working in foreign countries, will join the show.

Khanh Chinh was awarded the bronze medal at the '2011 Korean International Modern Dance Competition'.

The Dance group Arabesque will also return to the stage with 'Story of Shoes'.

Ticket prices range between VND200, 000 and VND500, 000 and are now available at the Opera House.