Have you ever dreamed of singing on stage? You're invited to join the International Orchestra and Choir hosted by the Republic of Korea's Business Association in Ho Chi Minh City. Only players for the orchestra require an audition.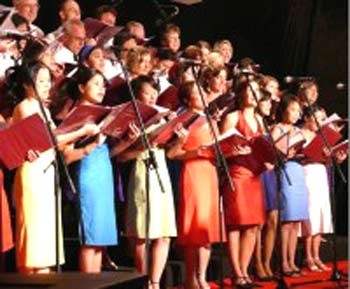 One hundred and twenty places wait to be filled at the International Choir & Orchestra
Everyone is welcome to join up to sing at the coming Global Echoes Concert held by the association and Embassy of Canada at 7.30pm, April 24.
Rehearsals for choir and orchestra will be open to the public from 7pm to 9pm every Saturday at Soon-Bok-um Church  and Bethel Church in District 7.
Choir and Orchestra members will receive ten complimentary concert tickets and two free buffet receptions. There will be about 90 in the choir and 30 orchestra members.
Two Korean traditional dancers will perform at the concert plus one of Canada's best known conductors and a soloist.