A week of Vietnamese art and culture will be held in South Africa from August 29 to September 5, said the Ministry of Culture, Sports and Tourism.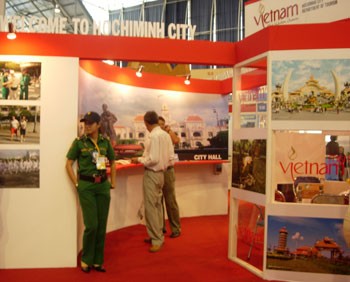 An exhibition of Vietnamese tourism (Photo:KK)
The cultural week will include musical performances, an exhibition of the country and Vietnamese tourism.
The event is an opportunity for South Africans to learn more about the country, its natural beauty and daily life of Vietnamese people.
It is hoped it will enhance mutual understanding, friendship and cooperation between the two countries.
The show is organized by the Vietnam Opera Ballet Theater, Sing-Dance-Music Theater, the International Cooperation Department and the Ministry of Culture, Sport and Tourism.