On the afternoon of September 20, the Embassy of Vietnam in Russia held a ceremony to introduce the Russian translation of the Vietnamese novel 'Dang Thuy Tram Diary'.
Pham Xuan Son, Vietnam's ambassador to Russia, said that this was an important event, especially as the book was being introduced in Russia which had experienced the Great Patriotic War during which many heroes fought and died for independence and freedom of the country.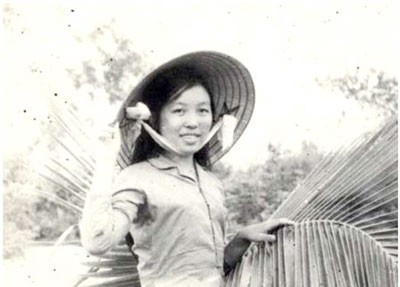 Martyr Dang Thuy Tram (Photo: SGGP)
Many Russian's expressed their admiration and respect for the heroism shown by Vietnamese in their fight against foreign aggression and emphasized this was a special book among other valuable publications of Vietnam that had been translated into the Russian language.
Mrs. Doan Thi Ngoc Tram, mother of martyr Dang Thuy Tram, who was present at the ceremony, said that she was deeply touched. She recalled that though Dang Thuy Tram had never been to Russia, her heart was imbued with the soul and culture of Russia.
Therefore the translation of the book into Russian for Russian readers was a big solace to the soul of martyr Dang Thuy Tram in particular and her family in general.
In its debut publication, 3500 copies were released of the book.
So far the novel 'Dang Thuy Tram Diary' has been translated into 18 languages and is warmly welcomed and widely read in the world.