Pop star Lam Truong will be officially representing the country while traveling to Korea on September 20 for the 2007 Asia Song Festival (September 22) at the Sangam World Cup Stadium in Seoul, Korea.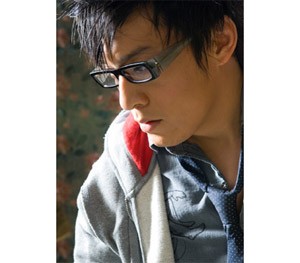 Pop star Lam Truong

Lam Truong will perform his latest songs including Phut ban dau (The First Moment) written by Trung Kien and Ngay hom nay (Today) composed by Nguyen Hai Phong.
"It is a good chance for me to meet and exchange experiences with foreign singers and producers, as well as learn about the modern music industry in the region," said the singer.
This big musical event will feature a cluster of top Asian stars representing 9 countries such as Korea's actress and singer Lee Hyori, Super Junior and SG Wannabe bands, and the Taiwanese famed boyzband F4 and pop diva Cheung Amei.
From mainland China comes Vicki Zhao; meanwhile representative of Hong Kong is Gigi Leung, a veteran actress and singer.
There are also Barbie Almalbiz, a song writer and folk rock singer from the Philippines; "Golf & Mike," an idol duo hailing from Thailand; and more.
Like the three previous concerts, tickets for the festival are free and can be downloaded from early September at the website for the event organizer, the Korea Foundation for International Culture Exchange (KOFICE), www.kofice.or.kr.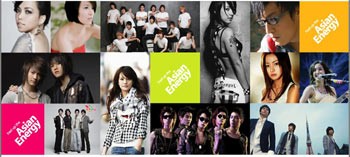 Poster of the 2007 Asia Song Festival