A Polish film festival will be held at the National Cinema Center in Hanoi from September 19 to 23 to mark the 60th anniversary of diplomatic ties between Vietnam and Poland.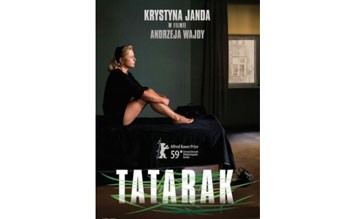 Poster of the film 'Sweet Rush' (Polish: Tatarak)
The film fest will introduce to Vietnamese audience five movies including 'How to live', 'Mr Kuka's advice', 'God's little village', 'Time to die' and 'Sweet Rush'.

Among them, the film 'Sweet Rush' (Polish: Tatarak), directed by the world-renowned auteur Andrzej Wajda, won the Alfred-Bauer prize for innovation at the 59th Berlin International Film Festival last year.
"The Polish film industry has a remarkable position in Europe and the world. The film show gives Vietnamese audiences a chance to learn more about Poland, its people and culture" said Lai Van Sinh, the head of Vietnam's Cinematography Department, under the Ministry of Culture, Sports and Tourism.

The films' directors, actors, and producers will take part in exchanges with audiences during the event. Free tickets are available at the National Cinema Center.