A photo exhibition titled "Colors of life" featuring around 65 pictures of Chinese Vietnamese photographer Tran Quan Lai is being held at the Ho Chi Minh City Photography Association's office.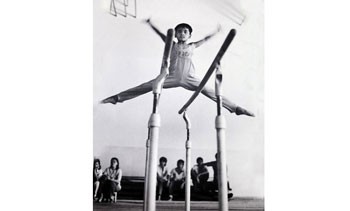 A photo is on the display "Colors of life"

It is the fourth solo exhibition of the photographer at the age of 72. He has spent 35 years for taking art works of the land and people in the country.

The display will run until August 20 at 122 Suong Nguyet Anh Street in Ho Chi Minh City.
In addition, another exhibition called "Hanoi in me" opened at the Information and Exhibition House, 45 Trang Tien Street, Hanoi on August 17.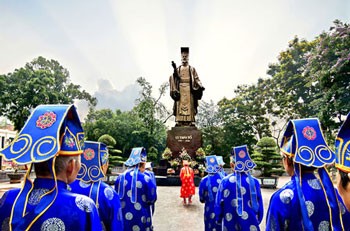 Photo titled "In front of the statue of King Ly Thai To" in the exhibition "Hanoi in me"
The display introduces to audiences 90 color, black and white pictures of the landscapes and daily activities of the people in the capital.

They are selected from photos which have been taken since 2000 by Tat Binh who was born and grow up in Hanoi.

The show is organized by the Hanoi Information and Exhibition Center and Hong Ha Photography Club.