A painting exhibition featuring works by Russian painters of 'Sunny Square', an international association of artists, was held at the Ho Chi Minh City Fine Arts Museum to mark the 20th anniversary of the association.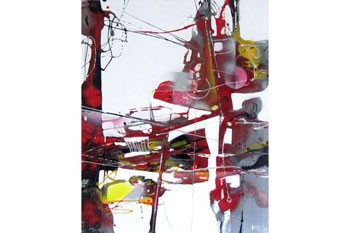 A painting by Kasabov
Russian painter Radyuk Sergey, one of the members of the association, has travelled to Vietnam a number of times.
He said that 'Sunny Square' organised its first exhibition at the HCMC Fine Arts Museum 15 years ago.
He had then held a solo show at the museum and at the Da Lat resort town in 2005.
'Travelling to Vietnam to look for new topics is one of the activities of the association. Beautiful landscapes and friendly people are reasons that I have come to the country 12 times during the last 15 years. I travel and learn about Vietnamese culture and the lives of people of the country to create paintings on Hanoi, Quang Binh and Binh Thuan provinces, Da Lat and Ho Chi Minh City. I have also shared my experiences with local artists such as Pham Do Dong, Dao Minh Tri and Hua Thanh Binh,' the painter said.
'I come to the exhibition for the second time. I took part in the 'Sunny Square' display in Hanoi in October, 2011. I felt Vietnamese people love our works. They are friendly and interested in learning about arts and literature,' expressed painter Medvedev Alexey.
Russian painters Katran Taiana, Dozorova Tatiana, Klintsova Maria and Timoshenko Annastasia presented their art works on January 19.
The artists also had an exchange with local artists like Nguyen Hoang, Trinh Dung, Ma Thanh Cao, Nguyen Thi Thanh Thanh, Tran Kieu Dung and Dao Van Hien who have studied in Russia.
Critics notice that Russian art follows many changes in composition but still maintains its unique Russian characteristics.
Sergey Radyuk, founder and president of Sunny Square explained that the organisation springs from the idea of a square earth and square light concept of the oriental people in olden days. The association has currently 100 members and 300 collaborators.
The display ended on January 28 at the Museum on 97A Pho Duc Chinh Street in District 1.