The Korean Cultural Center, in collaboration with the Department of Fine Arts, Photography and Exhibition under the Ministry of Culture, Sports and Tourism, has launched a painting contest promoting Korean culture.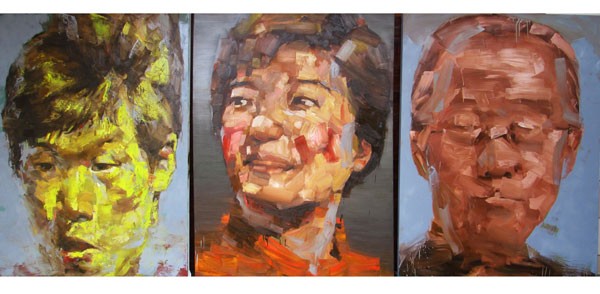 The first prize-winning painting titled "Portraits of RoK people" of the last year contest by Nguyen Cong Hoai
The 2nd edition of the competition themed "Republic of Korea (RoK): Traditional and Modern" opens for young Vietnamese artists who are living in Vietnam and were born during or after 1971.

Every participant can submit only one painting that will be allowed a maximum size of 1.5 x 1.5m in various materials from now unitl February 11, 2017.

The organization board will select 24 to 30 best entries for a display slated for May 2017 at the Korean Culture Center and present prizes to the top three art works.

The first prize winner will have a chance to travel to the RoK and organize an individual exhibition.
According to Lee Dae Joong, Director of the Korean Cultural Centre, this year's contest marks the 25th anniversary of bilateral diplomatic ties between the two countries in 2017. It also aims to strengthen mutual understanding and cultural exchange among Korean and Vietnamese painters.

The awards ceremony is expected to take place in May, 2017.